My Blog
Posts for tag: jaw pain
By Three Fountains Family Dental Inc
September 06, 2019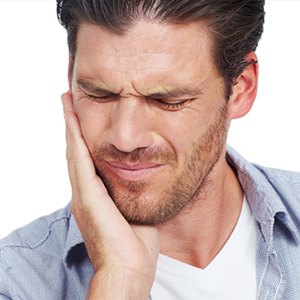 Chronic pain affects the quality of life for an estimated 50 million adults in the U.S. alone. The American Chronic Pain Association designates September as "Pain Awareness Month" to highlight the many conditions that cause chronic pain and strategies to manage them. Among these are conditions that can involve your oral or facial health. Here are two painful mouth and face disorders and what you can do about them.
Temporomandibular Joint Disorder (TMD). TMD is a common condition often seen in the dental office. The temporomandibular joints connect the lower jaw to the skull and facilitate activities like eating or speaking that require jaw movement. If they and their associated muscles become inflamed, this can trigger debilitating chronic pain. If you suffer from TMD symptoms, make sure we know about it so we can make your dental visits as comfortable as possible.
When possible, avoid irreversible and invasive treatments for TMD that may permanently change your bite, such as surgery or having teeth ground down. Instead, most healthcare professionals recommend a more conservative approach. Try the following tips to alleviate TMD pain:
Eat soft foods so you do not aggravate the jaw joint.
Avoid extreme jaw movements like suddenly opening your mouth very wide.
Use ice packs and moist heat to relieve discomfort.
Ask us about jaw exercises to stretch and relax the jaw.
Practice stress-reduction techniques, such as meditation, yoga, tai chi or taking short walks to clear your mind.
Burning Mouth Syndrome. The sensation that the mouth has been burned or scalded without an obvious cause is most common among women during menopause. While researchers can't yet pinpoint clear causes for it, the list of suspects includes hormonal changes, neurological or rare autoimmune disorders or medication-induced dry mouth.
The first step to treatment is an oral exam along with a complete medical history to identify any possible contributing factors. Depending on the results, we can offer recommendations to manage your symptoms. The following tips often help:
Keep your mouth moist. We can recommend an artificial saliva product or medication to increase saliva flow if needed.
Change your toothpaste if it contains irritating ingredients.
Identify and avoid foods and beverages that seem to precede an episode. These may include spicy foods, coffee and alcoholic beverages.
Quit smoking, as this is often linked to burning mouth episodes.
The pain and discomfort caused by these and other oral conditions can put a dent in your life. A visit to your dentist, though, could be the first step to finding relief.
If you would like more information about oral conditions that produce chronic pain, please contact us or schedule a consultation. To learn more, read the Dear Doctor magazine articles "Seeking Relief From TMD" and "Burning Mouth Syndrome."
By Three Fountains Family Dental Inc
July 16, 2017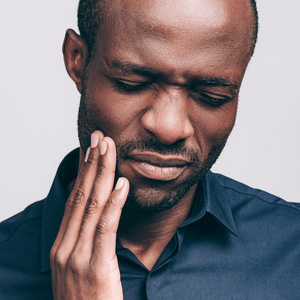 Chronic jaw pain and limited jaw mobility are two common symptoms of a group of conditions known as temporomandibular joint disorders (TMJD or TMD). Several effective treatments have developed over the years, despite the fact that the underlying causes for TMD remain an elusive quarry for medical researchers.
But we may now have a promising new lead in understanding TMD: a possible link between it and other systemic inflammatory diseases. In recent study researchers interviewed over 1,500 people with TMD about various aspects of their lives. Nearly two-thirds reported at least three or more other inflammatory health conditions like fibromyalgia, chronic headaches or rheumatoid arthritis.
These statistics suggest a relationship between TMD and these other conditions. Further exploration of these possible links could result not only in a greater understanding of TMD but better treatment strategies for it and the other related conditions.
In the meantime, though, what can you do if you're currently dealing with TMD?
As of now the approaches with the best results continue to be conservative, non-invasive techniques we've used for several years. Thermal therapies like hot or cold compresses to the jaw area, for example, are quite effective in providing pain relief, and muscle relaxant drugs have proven beneficial for improving jaw mobility.
More radical approaches like jaw surgery have also come into prominence. But there's a caveat here: a significant number of people find their conditions don't improve or may even worsen. In the study previously mentioned, only 38% of respondents who had undergone jaw surgery saw any range of improvement (from slight to significant); by contrast, 28% indicated no change in symptoms and 46% said they were worse off.
It's important, then, that you thoroughly discuss your condition with your dentist, verifying first that you have TMD.  Together you can develop a treatment plan to relieve pain and restore jaw function. If your dentist or surgeon suggests surgery, consider seeking a second opinion before choosing this more radical approach.
Hopefully, further research into the causes and relationships of TMD with other health conditions will yield still better treatments. In the meantime, you may still find relief and improve your quality of life with the proven techniques available now.
If you would like more information on treatments for chronic jaw pain, please contact us or schedule an appointment for a consultation. You can also learn more about this topic by reading the Dear Doctor magazine article "Chronic Jaw Pain and Associated Conditions."