My Blog
Posts for: May, 2021
By Three Fountains Family Dental Inc
May 12, 2021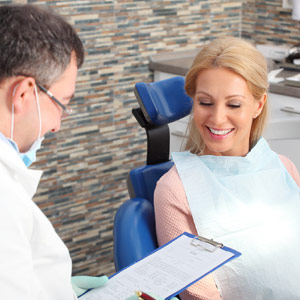 In an ideal world, your family's dental needs would mesh seamlessly with the family budget. Alas, it's not always that way, and it can often be a head scratcher figuring out how to pay for needed dental work.
You can reduce treatment costs with dental insurance, which could conceivably cut your bill in half. But dental policies often have payment caps and coverage limitations on materials and procedures. And unless someone else like an employer is paying for it, you'll have to subtract the premiums you're paying from any benefits you receive to reveal what you're actually saving.
Even with dental insurance, you can still have a remaining balance that exceeds what you can pay outright. You may be able to work out a payment plan with the dentist for extended treatments like braces, but this might not be possible in other cases.
That leaves financing what you owe with loans or credit cards. For the latter, it's highly likely your dentist accepts major credit cards. But since many cards charge high interest rates, you could pay a hefty premium on top of your treatment charges the more you extend your payments on a revolving account over time.
Your dentist may also participate with a healthcare credit card. Although similar to a regular credit card, it only pays for healthcare costs like dental fees. Interest rates may also be high like regular cards, but some healthcare cards offer promotional periods for paying a balance over a designated time for little to no interest. But late payments and overextending the promotional period could nullify this discount.
You might save more on interest with a loan that has a fixed interest rate and payment schedule rather than a credit card with revolving interest (although credit cards may be more suitable for smaller expenditures while a fixed loan works better for larger one-time charges). One in particular is a healthcare installment loan program, one of which your dentist might be able to recommend, which is often ideal for paying dental costs.
Paying for your family's needed dental care can be financially difficult. But you do have options—and your dentist may be able to assist you in making the right choice.
If you would like more information on managing your dental care costs, please contact us or schedule an appointment for a consultation.
By Three Fountains Family Dental Inc
May 02, 2021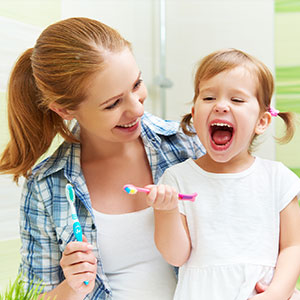 So, when should you begin taking measures to prevent tooth decay in your child's teeth? When their teeth first begin to show? When all of their primary (baby) teeth are in? Or, wait until their permanent teeth begin erupting?
Actually, tooth decay can be a problem as early as two months of age, before a child's first tooth even comes in. In essence, then, dental disease prevention should be on your radar soon after your child is born. Here's what you can do to prevent the damage of tooth decay to their teeth now and its impact on their dental health in the future.
Start oral hygiene during nursing. Brushing and flossing are lifetime habits that reduce the risk of dental disease. When your children are young, you'll have to perform these tasks for them, ultimately training them to perform them on their own. But even earlier, before their first tooth, you'll want to clean their gums after feedings with a wet cloth to reduce disease-causing bacteria.
Initiate dental visits by age 1. It's appropriate on or before their first birthday, when most children already have a few primary teeth, to begin regular dental visits for cleanings and checkups. Seeing the dentist every six months at an early age will help your child stay well ahead of tooth decay. And starting visits early increases the likelihood it will become a regular part of their lives into adulthood.
Protect against decay. You and your dentist are partners in protecting your child from dental disease. Besides daily oral hygiene, you can also help by providing a dental-friendly diet, and especially restricting sugary snacks and avoiding sweetened liquids in bedtime bottles (including breast milk or formula). In addition to routine care, your dentist can also provide other measures to fight decay, like sealants or topical fluoride.
It's also important for you to set an example for your child to follow. Children soak up what's important to their parents—in this case, watching you take care of your teeth and seeing the dentist as a friend and ally against dental disease. That's your end goal: preventing dental disease now, and instilling the value of dental care that will last your child a lifetime.
If you would like more information on helping your child avoid tooth decay, please contact us or schedule an appointment for a consultation. You can also learn more about this topic by reading the Dear Doctor magazine article "Taking the Stress Out of Dentistry for Kids."