My Blog
Posts for tag: gum disease
By Three Fountains Family Dental Inc
August 12, 2018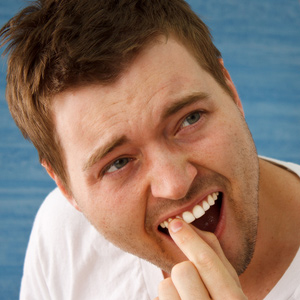 A loose permanent tooth is not a good thing—and not something you should put off having examined. That's because a loose tooth could soon become a lost tooth.
How we treat it depends on its underlying cause, which could be one of two types. One is primary occlusal trauma, meaning the affected tooth has experienced accidental trauma or higher biting forces than it normally encounters. This usually happens because of teeth grinding habits.
It could also be secondary occlusal trauma. Unlike primary trauma where the supporting gums and bone may be reasonably healthy, secondary trauma occurs because these structures have been severely damaged by periodontal (gum) disease. As the gums begin to detach from a tooth and its underlying bone deteriorates, even normal biting forces can loosen it.
If gum disease is present, our first priority is to bring it under control. We do this primarily by removing all dental plaque (a thin film of bacteria and food particles that triggers the infection and sustains it) and calculus or tartar (calcified plaque). This can take several sessions and, in the case of deep infection, may require a surgical procedure.
On the other hand, if teeth grinding is the primary cause, we'll focus on minimizing the habit and its effects. One way is to create a custom-fitted guard worn to prevent upper and lower teeth from making solid contact. You may also need to improve your management of stress—another factor in teeth grinding—through medication, therapy or biofeedback.
In either case, improved periodontal health will help the gums naturally regain their strong attachment with help, if necessary, from gum tissue or bone grafting surgery. But this healing process can take time, so we may need to secure a loose tooth in the interim by splinting it to neighboring stable teeth. This usually requires bonding rigid material or metal across the back of all involved teeth or in a channel cut along the teeth's biting surfaces. In this way the more stable teeth support the loose one.
Splinting may be temporary as the mouth heals from disease or trauma and the teeth regain their stability. In some cases, though, it may be permanent. Either way, dealing promptly with a loose tooth can help ensure it'll survive—so see your dentist as soon as possible.
If you would like more information on treating loose teeth, please contact us or schedule an appointment for a consultation. You can also learn more about this topic by reading the Dear Doctor magazine article "Treatment for Loose Teeth."
By Three Fountains Family Dental Inc
August 08, 2017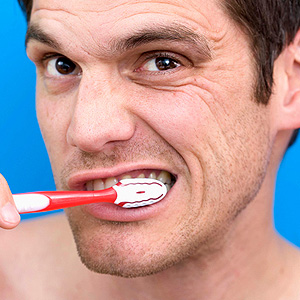 Treating advanced periodontal (gum) disease takes time. If you have this destructive disease, it wouldn't be uncommon for you to undergo several cleaning sessions to remove plaque from tooth and gum surfaces. This built-up film of bacteria and food particles is primarily responsible for triggering and fueling gum disease.
These cleaning sessions, which might also involve surgery and other advanced techniques to access deep pockets of infection, are necessary not only to heal your gums but to preserve the teeth they support. With these intense efforts, however, we can help rescue your teeth and return your reddened and swollen gums to a healthy, pink hue.
But what then — is your gum disease a thing of the past?
The hard reality is that once you've experienced gum disease your risk of another occurrence remains. From now on, you must remain vigilant and disciplined with your oral hygiene regimen to minimize the chances of another infection. You can't afford to slack in this area.
Besides daily brushing and flossing as often as your dentist directs, you should also visit your dentist for periodontal maintenance (PM) on a regular basis. For people who've experienced gum disease, PM visits are more than a routine teeth cleaning. For one, your dentist may recommend more than the typical two visits a year: depending on the severity of your disease or your genetic vulnerability, you may need to increase the frequency of maintenance appointments by visiting the dentist every two to three months.
Besides plaque and calculus (tartar) removal, these visits could include applications of topical antibiotics or other anti-bacterial substances to curb the growth of disease-causing bacteria in your mouth. You may also need to undergo surgical procedures to make particular areas prone to plaque buildup easier to clean.
The main point, though, is that although you've won your battle with gum disease, the war isn't over. But with your own daily hygiene maintenance coupled with your dentist's professional attention, you'll have a much better chance of avoiding a future infection.
If you would like more information on preventing and treating gum disease, please contact us or schedule an appointment for a consultation. You can also learn more about this topic by reading the Dear Doctor magazine article "Periodontal Cleanings."
By Three Fountains Family Dental Inc
September 10, 2016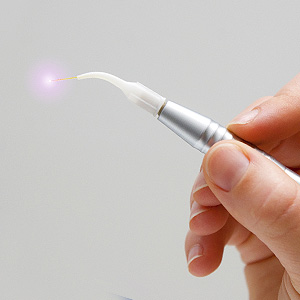 Periodontal (gum) disease is potentially devastating to your teeth, gums and bone. To fight it we have to remove the substance that causes and sustains the disease from all oral surfaces — a thin layer of bacteria and food particles known as plaque.
To accomplish this task, we use a variety of hand instruments called scalers to mechanically remove plaque and calculus (hardened plaque deposits), as well as ultrasonic equipment to vibrate plaque loose and flush it away with water. If we detect plaque deposits well below the gum line and around the tooth roots, we may need to use other techniques like root planing or surgery to access these deeper areas.
 While gum disease is persistent and aggressive, these traditional techniques have proven quite effective in controlling the infection and restoring health to diseased gums. Yet like other aspects of medicine and dentistry, technological advances have created a new option for gum disease treatment: the Nd:YAG laser.
The Nd:YAG laser is named for the crystal it uses to produce a narrow and intense beam of light on a specific frequency. In recent years it's become an important surgical tool because it can distinguish between diseased and healthy tissue, destroying the former while not affecting the latter. It's being used now on a limited basis for treating gum disease, especially for removing infected tissue in deep pockets that can form below the gum line, and for removing plaque and calculus from root surfaces.
 Because of its precision, early evidence of effectiveness is encouraging: minimal tissue damage and swelling, less bleeding and reduced patient discomfort after treatment. The heat from the laser has also been shown to kill bacteria and essentially sterilize the area.
Still, the findings aren't conclusive enough as to whether lasers are superior in most circumstances to traditional scaling methods. For the time being, we'll continue to use the tried and true methods for removing plaque and calculus. But as laser technology advances, the time may come when this new approach to gum disease treatment will become a more prominent and beneficial option for patients.
If you would like more information on your treatment options for gum disease, please contact us or schedule an appointment for a consultation. You can also learn more about this topic by reading the Dear Doctor magazine article "Lasers Versus Traditional Cleanings for Treating Gum Disease."