My Blog
Posts for tag: braces
By Three Fountains Family Dental Inc
March 15, 2018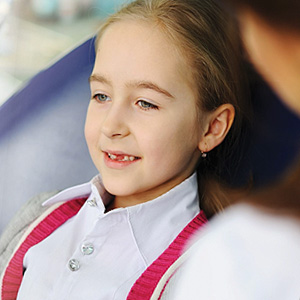 At any given time some 4 million teens and pre-teens are wearing braces or other orthodontic appliances to correct a malocclusion (poor bite). While most cases are straightforward, some have difficulties that increase treatment time and cost.
But what if you could reduce some of these difficulties before they fully develop? We often can through interceptive orthodontics.
This growing concept involves early orthodontic treatment around 6 to 10 years of age with the goal of guiding the development of a child's jaws and other mouth structures in the right direction. These early years are often the only time of life when many of these treatments will work.
For example, widening the roof of the mouth (the palate) in an abnormally narrow upper jaw takes advantage of a gap in the bone in the center of the palate that doesn't fuse until later in adolescence. A device called a palatal expander exerts outward pressure on the back teeth to influence the jawbone to grow out. New bone fills in the gap to permanently expand the jaw.
In cases with a developing overbite (the upper front teeth extending too far over the lower teeth when closed), we can install a hinged device called a Herbst appliance to the jaws in the back of the mouth. The hinge mechanism coaxes the lower jaw to develop further forward, which may help avoid more extensive and expensive jaw surgery later.
Interceptive treatments can also be fairly simple in design like a space retainer, but still have a tremendous impact on bite development. A space maintainer is often used when a primary ("baby") tooth is lost prematurely, which allows other teeth to drift into the empty space and crowd out the incoming permanent tooth. The wire loop device is placed within the open space to prevent drift and preserve the space for the permanent tooth.
To take advantage of these treatments, it's best to have your child's bite evaluated early. Professional organizations like the American Association of Orthodontists (AAO) recommend a screening by age 7. While it may reveal no abnormalities at all, it could also provide the first signs of an emerging problem. With interceptive orthodontics we may be able to correct them now or make them less of a problem for the future.
If you would like more information on orthodontic treatments, please contact us or schedule an appointment for a consultation. You can also learn more about this topic by reading the Dear Doctor article "Interceptive Orthodontics."
By Three Fountains Family Dental Inc
September 07, 2017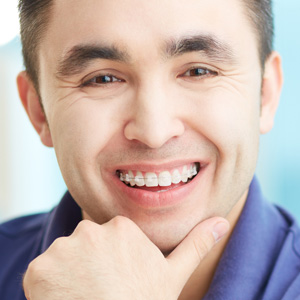 You've lived most of your life with crooked teeth and an imperfect smile. You feel you should have done something about it years ago, but now you're approaching your golden years — what would be the point?
Here's the point: there's a growing trend of older adults undergoing orthodontic treatment. People are discovering the life-changing benefits of straightening their teeth — even if they're no longer teenagers.
So, what's really holding you back?
I'm too old to have my teeth straightened. Not true — teeth can be straightened at any age, not just during childhood or adolescence. If anything would prevent orthodontic treatment it would be the state of your oral and general health, not your age. Your teeth's supporting bone must be reasonably sound and healthy; likewise, systemic problems like bleeding disorders, leukemia and uncontrolled diabetes can make orthodontics difficult. But if you and your mouth are reasonably healthy, you can have your teeth straightened.
It's too much to spend just to look better. Yes, orthodontic treatment can transform your smile — but it can also improve your oral health. Misaligned teeth are harder to keep clean, increasing the risks for tooth decay and periodontal (gum) disease; they also don't work well together so chewing is more difficult. By correcting your bite, you can reduce your chances of dental disease and improve overall mouth function.
I'd look silly at my age in braces. Self-consciousness about wearing these traditional appliances is common at any age. It's understandable — the glint of metal is the first thing people see when you smile. But there's a good chance you may be able to wear an alternative appliance that's barely noticeable: clear aligners. These are a series of removable, clear plastic trays that you wear in sequence to gradually move your teeth. Not only are they less noticeable than braces, you can take them out for special occasions.
Don't let these or other excuses keep you from a more attractive smile and healthy mouth. Visit your dentist for an examination to see if orthodontics can work for you.
If you would like more information on transforming your smile through orthodontics, please contact us or schedule an appointment for a consultation. You can also learn more about this topic by reading the Dear Doctor magazine article "Orthodontics for the Older Adult."
By Three Fountains Family Dental Inc
August 26, 2016
Magician Michael Grandinetti mystifies and astonishes audiences with his sleight of hand and mastery of illusion. But when he initially steps onto the stage, it's his smile that grabs the attention. "The first thing… that an audience notices is your smile; it's what really connects you as a person to them," Michael told an interviewer.
He attributes his audience-pleasing smile to several years of orthodontic treatment as a teenager to straighten misaligned teeth, plus a lifetime of good oral care. "I'm so thankful that I did it," he said about wearing orthodontic braces. "It was so beneficial. And… looking at the path I've chosen, it was life-changing."
Orthodontics — the dental subspecialty focused on treating malocclusions (literally "bad bites") — can indeed make life-changing improvements. Properly positioned teeth are integral to the aesthetics of any smile, and a smile that's pleasing to look at boosts confidence and self-esteem and makes a terrific first impression. Studies have even linked having an attractive smile with greater professional success.
There can also be functional benefits such as improved biting/chewing and speech, and reduced strain on jaw muscles and joints. Additionally, well-aligned teeth are easier to clean and less likely to trap food particles that can lead to decay.
The Science Behind the Magic
There are more options than ever for correcting bites, but all capitalize on the fact that teeth are suspended in individual jawbone sockets by elastic periodontal ligaments that enable them to move. Orthodontic appliances (commonly called braces or clear aligners) place light, controlled forces on teeth in a calculated fashion to move them into their new desired alignment.
The "gold standard" in orthodontic treatment remains the orthodontic band for posterior (back) teeth and the bonded bracket for front teeth. Thin, flexible wires threaded through the brackets create the light forces needed for repositioning. Traditionally the brackets have been made of metal, but for those concerned about the aesthetics, they can also be made out of a clear material. Lingual braces, which are bonded to the back of teeth instead of the front, are another less visible option. The most discrete appliance is the removable clear aligner, which consists of a progression of custom-made clear trays that reposition teeth incrementally.
How's that for a disappearing act?!
If you would like more information about orthodontic treatment please contact us or schedule an appointment for a consultation. You can also learn more about the subject by reading the Dear Doctor magazine article "The Magic of Orthodontics."